Relaunching in 2022 as Embrace the Reset Do you need a reset? Like the device in your hand, a reset life can bring freedom, perspective and bring you back online to fulfil your life and purpose. We all need a reset from time to time. Life is better when we can recognise and then activate this life tool that is available to all of us. ( Formerly Reset42 )
Episodes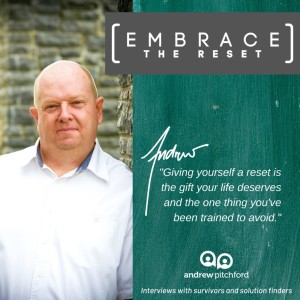 Tuesday Oct 22, 2019
Tuesday Oct 22, 2019
Reset42 - How to reset life
This week we consider how to deal with those moments when life needs a reset simply because we're stumped. Like a contestant on a quiz show, we think we know the answer, maybe we do know the answer but we just don't know what to do next.
What can you do when you can't see a solution to one of life's challenges?
In these early episodes of Reset42 we are looking at six triggers that may show us life needs a reset. So far we have looked at an overview of Reset42, considered what happens when our priorities have shifted and last week we asked how do we reignite plans or ideas we once put on the shelf.