Relaunching in 2022 as Embrace the Reset Do you need a reset? Like the device in your hand, a reset life can bring freedom, perspective and bring you back online to fulfil your life and purpose. We all need a reset from time to time. Life is better when we can recognise and then activate this life tool that is available to all of us. ( Formerly Reset42 )
Episodes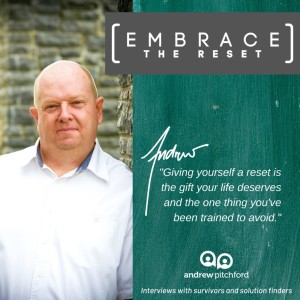 Wednesday Oct 30, 2019
Wednesday Oct 30, 2019
Probably more than any of the six triggers we are looking at for a reset life, Stolen is the most emotive and has a lasting effect on many.
Sometimes this trigger is the results of "life and circumstance" and other times it comes because of the intentional or incidental acts of an individual or group such as a business or organisation.
Either way, we feel the brunt of the event and while we may satisfy ourselves that it wasn't about the 'thing' that was taken there are some precious possessions, positions and people we wish weren't taken.
So how do we reset from a stolen life? Join us as we introduce this topic in preparation for some of our first interviews which also deal with this trigger subject.
We encourage you to join us in our Reset42 Facebook group as we share this journey together.