Relaunching in 2022 as Embrace the Reset Do you need a reset? Like the device in your hand, a reset life can bring freedom, perspective and bring you back online to fulfil your life and purpose. We all need a reset from time to time. Life is better when we can recognise and then activate this life tool that is available to all of us. ( Formerly Reset42 )
Episodes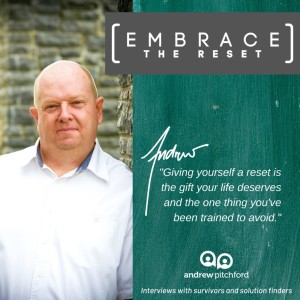 Tuesday Oct 15, 2019
Tuesday Oct 15, 2019
This week continues our look at six triggers for life needing a reset. In this episode, we talk about Shelved Plans. 
For good reasons we may need to shelve an idea, but while this may be due to timing in life, how do we also determine the best time to get a dream, plan or project off the shelf and reignite it?
Search for Reset42 on Facebook so you can join us in our private group to discuss this weeks episode.