Relaunching in 2022 as Embrace the Reset Do you need a reset? Like the device in your hand, a reset life can bring freedom, perspective and bring you back online to fulfil your life and purpose. We all need a reset from time to time. Life is better when we can recognise and then activate this life tool that is available to all of us. ( Formerly Reset42 )
Episodes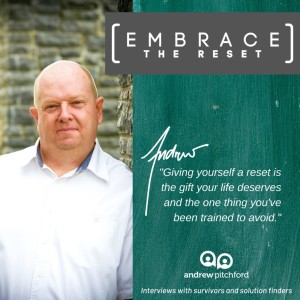 Tuesday Dec 03, 2019
Tuesday Dec 03, 2019
Gavin Hockly talks us through career changes that took him from growing up on a dairy farm and following in his father's footsteps, to find a life path that allowed him to work with young people in a variety of roles. While we can often see life as a series of steps, Gavin walks us through his journey as a series of layers that have built on each other to where today he has retooled, studying as a counsellor and now working with youth counselling.
Along the way he sought and achieved an economics degree and teaching qualification in his 30s and followed this with senior roles as a Deputy Principal in a country secondary school. All of these chapters in Gavin's journey have helped build a life which has brought personal reward amongst life's questions and also contributed to the lives of hundreds of young people over the years.
Listen to this Reset story to discover how Gavin worked through early life decisions about travelling overseas, studying for his chosen teaching career and dealing with a time that felt like a career crisis only to find a reset opportunity through the timely advice of one of his sons.